MAGUI SIFFREDI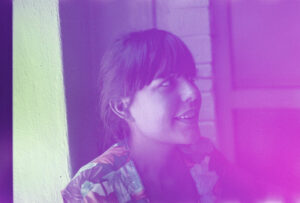 Magui Siffredi was born in Buenos Aires in 1988. As soon as she knew her first letters she immersed herself in the universe of books irremediably.
Since then, she never stopped reading and drawing, drawing and reading and continuing to draw.
Finally, she decided to study Graphic Design at the University of Buenos Aires, and later her adventurous spirit led her to live in Barcelona, where she studied Children's Illustration at EINA (because twenty years of drawing without stopping were still not enough).
She is still living in Barcelona where she works as a designer in a start up, but at night, she becomes an illustrator.
—————————————————————————————————————————————————————————————————————————————-
BOOKS
PÁJARO KIWI – Cinco ideas para volar muy lejos. Quipu (Argentina) – Trampa Ediciones (Spain)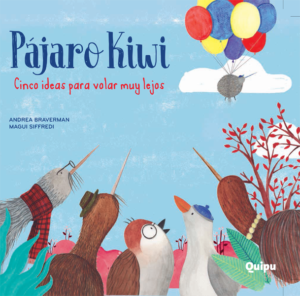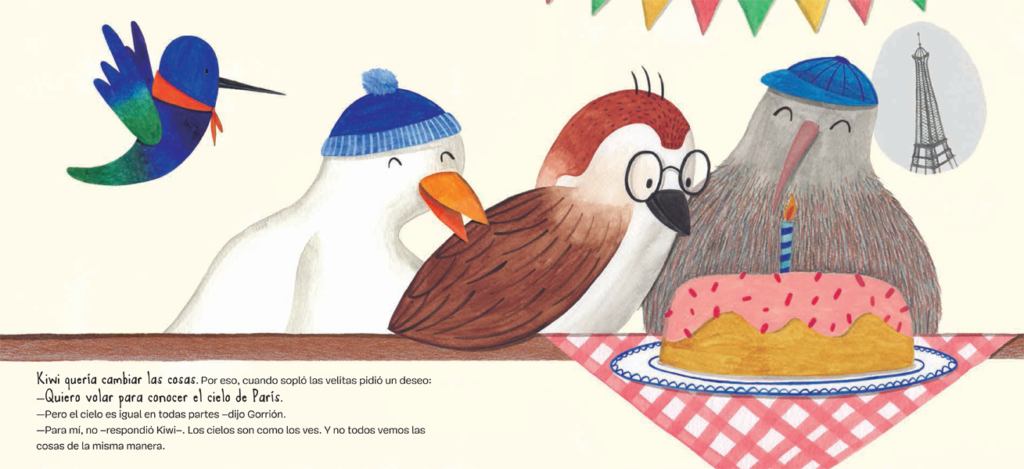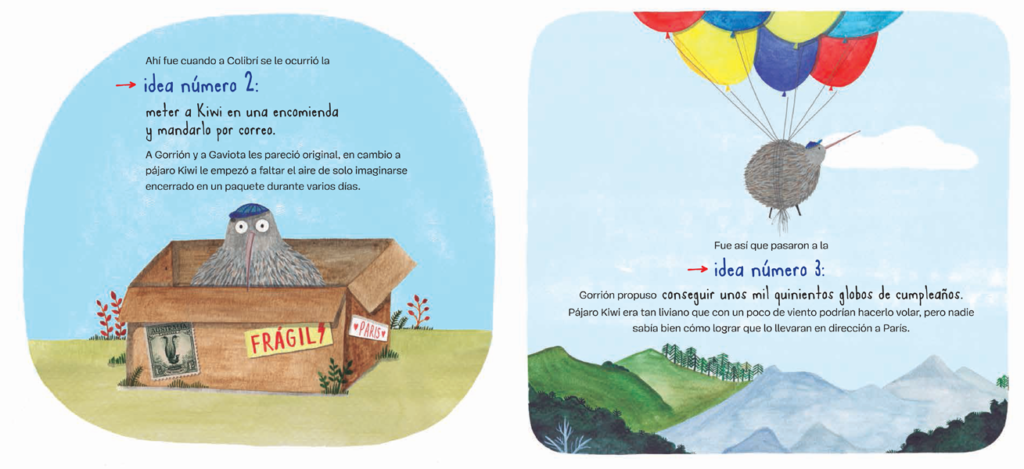 UN GIGANTE, UN ENANO Y DOS ZORZALES – Quipu (Argentina)