SETTENOVE – BOOKS AGAINST STEREOTYPES
We are glad to represent  Settenove an independent italian publishing house focused in the prevention of gender violence, new languages without stereotypes, equal opportunities, rights, respect and cooperation.
Settenove publishes picture books, fiction for children/Y.A and non fiction titles.
CHILDREN 'S BOOKS
Mi piace Spiderman…e allora? (I like Spiderman…so what?) – Giorgia Vezzoli, Massimiliano di Lauro. Age:8+ Pages: 64. Language: Italian.
Rights sold: Korean
Cloe is a six-year-old girl who tells stories that her mother types into the computer. She is also truly passionate about her new Spiderman schoolbag that she chose to begin primary school. With the exception of only her parents, everyone around Cloe judges this purchase with the same exclamation: «That's for boys!».
Cloe wants to play soccer with her friends and she loves super- hero t-shirts, but education and toys are rigidly divided between boys and girls. She wants to be free and asks to her hairdresser to make her look like her male schoolmates «because boys can do what they want».
The book discusses various issues related to gender stereotypes and identity, but also the relationship between children within an increasingly multicultural context.
Click on the images to look inside the book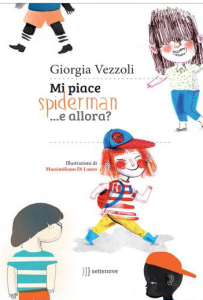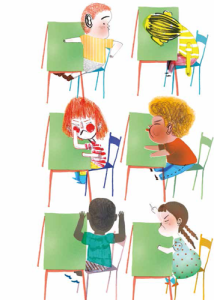 Io sono così (I am like this) – Fulvia Degli Innocenti, Antonio Ferrara. Language: Italian.
ANDERSEN AWARD BEST BOOK 2015
"I like when I scuffle with my brother and we roll on the bed, one on the other, as if we are fighting, but without hurting"
"I like when I pedal like a rocket and I throw down a descent with the air whistling in my ears and ruffling my hair…"
In few lines, collected in an accordion book illustrated by Antonio Ferrara, a character describes itself – as in a nursery rhyme – through what it loves to do.
Scuffling, cooking, climbing, play with cards, and many other things. Is it a boy or a girl? We wonder through the pages, but the gender of the protagonist is revealed only at the end of this short story, reversing the accordion, in a poster that shows the face and the desire to live a childhood outside the schemes.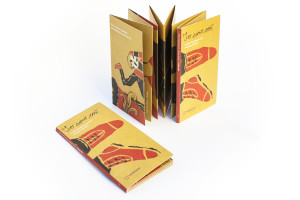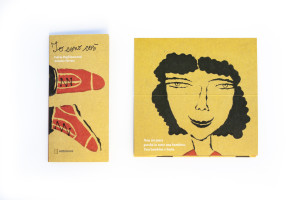 Io sono Adila (I am Adila -Illustrated History of Malala Yousafzai) – Fulvia Degl'Innocenti, Anna Forlati. Age 5+; Pages: 32. Language: Italian.
Rights sold: Spanish/Catalan (World)
Adila is a Pakistani girl, she loves school and she dreams to become a teacher or a doctor. One day she hears his father saying that she would be safer at home, together with their parents. Sad and worried, she speaks with her teacher. The next day the teacher visits Adila's parents to tell them a story…
Through a narrative framework focusing on the life and fears of a little girl, Fulvia Degl'Innocenti tells the story of Malala Yousafzai, Nobel Peace Prize in 2014: from her blog on the BBC to the attack by the Taliban, the No- bel Prize and the activities of her foundation. The story is enriched by the illustrations of Anna Forlati, appreciated Italian illustrator. After hearing the story of Malala, Adila's parents will reconsider the aspirations of their little girl with brand new look and pride.
Click on the images to look inside the book
Y.A BOOKS
Mia (Mine) Antonio Ferrara, Chiara Carrer. Age: 10+ Pages: 120 Language:Italian
When he got arrested for the homicide of Stella, Cesare is 15 years old. From the cell where he is imprisoned, he sends us his thoughts, memories and obsessions of a history of control and possession disguised as romantic love.
Anger and sorrow, remorse and certainties, are mixed in a diary that gives account of all that Caesar built and then destroyed.
"Mia" arises from a program of emotional education through emotional writing workshops that involved Italian and foreign schools. The author has asked girls and boys to imagine themselves as victims of different forms of abuse, and to describe that condition starting from what they observed or lived.
Click on the cover to look inside the book