BOOK149 represents only authors specialised in children/Y.A literature
SPANISH LANGUAGE AUTHORS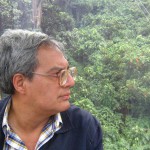 Armando José Sequera
Armando José Sequera (Caracas, 1953) is one of the most important authors of children's books in Venezuela.
He has published 59 books, most of them are for children or teenage readers, the majority being short story collections or novels.
Elsewhere, his ample literary trajectory has been honoured by numerous na- tional and international prizes, including the Casa de las Americas Prize for Children's Literature (Havana, Cuba, 1979).
In 2006 he was nominated for the Astrid Lindgren memorial Prize for his work.
Lover of Monty Python humor and Roald Dahl, Pablo Burgos Bosch is a creative director that has worked in several major advertising agencies.
He has Previously written a children's story: Emerald Whale (Laserbook Editions), and a novel The football Goddess (Ed. Difusión Juridica): the humorous odyssey of a FC Barcelona fan during the Champion's cup final in Madrid.
---
ITALIAN AUTHORS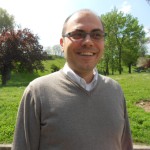 Edoardo Bardella Rapino
Edoardo Bardella Rapino was born in 1970 in Milan where he currently re- sides.
In 2005, he opened a Publishing House specialized in Children and Young Adult books, a genre of literature that immediately surprised him by the in- tense way of communicating.
He began to write short texts for young readers and published two in 2008: Se fossi un gatto (Bohem press) illustrated by Matteo Gubellini and Red, Blue, yellow (Bohem Press) illustrad by Eric Battut.
Now the Publishing House no longer exists, but Edoardo continues his inter- est in children's literature.